BIOGRAPHY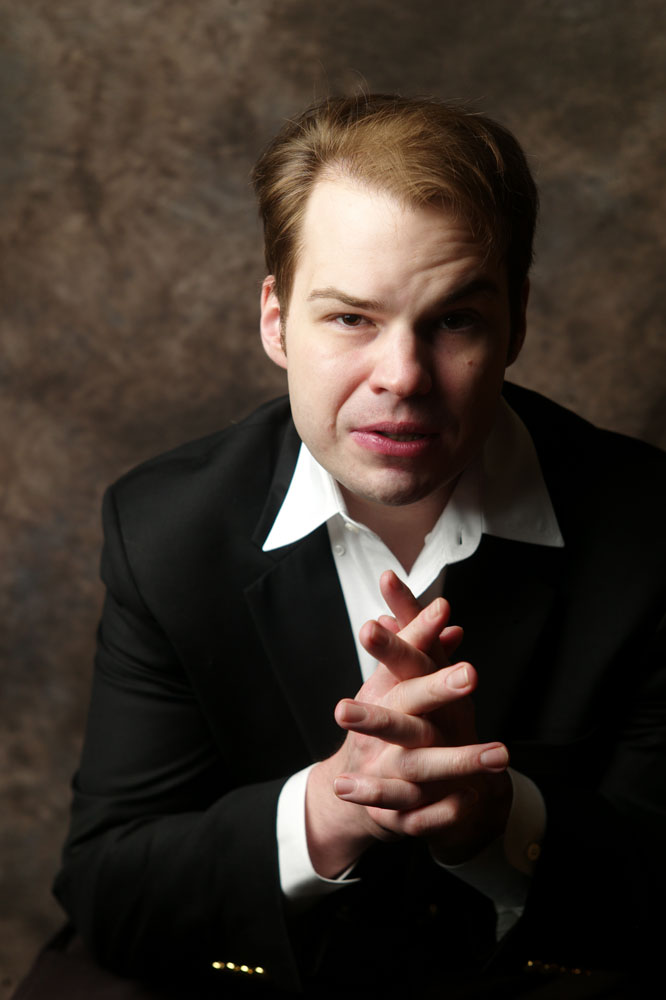 Andrew Repasky McElhinney is the creator of feature films Magdalen (1998), A Chronicle of Corpses (2000), Georges Bataille's Story of the Eye (2003), Animal Husbandry (2009) and Christmas Dreams (2015).
Shot in Philadelphia when he was 17 years old, McElhinney's debut feature, Magdalen is a gossipy meditation on art, drinking, smoking and screwing.
It was followed in 2000 by A Chronicle of Corpses, a lushly detailed, early nineteenth century period piece, concerning the last days of a family of once wealthy aristocrats. It is a totally unique film, a sinister and darkly comic (a)morality play named as one of the top ten movies of the year by The New York Times and Village Voice.
McElhinney's third feature, Georges Bataille's Story of the Eye is a movie about spectatorship, inspired and informed by the academic, transgressive and yet oddly sentimental philosophy of Georges Bataille. The movie appropriates the title of Bataille's most famous work for a mesmerizing examination of bizarre anticipation. Film Threat called the pictures "a new landmark in underground cinema." Subsequently, Dr. Beth Johnson, who is a lecturer in film at Liverpool Hope University in the UK, wrote a monograph on the cult favorite entitled: Realism, Real Sex and the Experimental Film: Mediating New Eroticism in 'Georges Bataille's Story of the Eye,' which is published in Palgrave-Macmillan's tome, Realism and the Audiovisual Media, edited by Lucia Nagib and Cecilia Mello.
Andrew Repasky McElhinney's fourth feature, Animal Husbandry is a modern dress production of a 1930s play with the subtext reexamined to explore issues of race, class gender and sexual identity in America, 2004-2008.
McElhinney's fifth feature film is Christmas Dreams — a children's holiday fantasia, shot entirely on a soundstage and featuring extensive special effects.
In addition to McElhinney's work as a feature film director he has helmed the short subjects The Scream(1994), Her Father's Expectancy (1994), A Maggot Tango (1995), The Things We Do For Love: A Cinemagic (2006), Haunted Poe: The Tell-Tale Heart & and Poe's Last Train Ride (2009), the hour-long documentary, EGS Digital Video Diary – August 2008 and mounted several noted video installations.
McElhinney is also a repertory film programmer with the University of Pennsylvania's Rotunda and Woodmere Art Museum; and an educator at with the American Studies department at Rutgers-The State University of New Jersey (New Brunswick).
Currently, McElhinney is the Producing Artistic Associate at Torn Out Theater (www.tornouttheater.org) which produces and promotes theatrical productions that inspire and challenge audiences to explore the questions of modern sexuality, gender, and the body politic in public spaces.
McElhinney's scholarly book on media culture, Second Takes: Remaking Film, Remaking America is available from McFarland and Company Publishers. He holds an undergraduate degree from The New School for Social Research (NYC) and a PhD from EGS – The European Graduate School (Switzerland).